Right UK PLC, it's time you helped us out with this Income Tax error thing
One of many sofas I won't be buying for a while – pic CC sosylvie There's a problem in the UK's income tax system which means millions of Brits have underpaid their tax, some by several thousand pounds. While people should certainly pay the right amount of tax, retrospectively taxing people and expe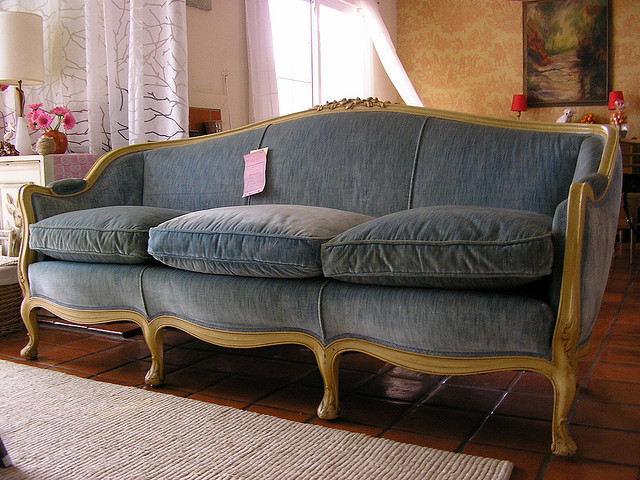 One of many sofas I won't be buying for a while – pic CC sosylvie
There's a problem in the UK's income tax system which means millions of Brits have underpaid their tax, some by several thousand pounds. While people should certainly pay the right amount of tax, retrospectively taxing people and expecting them to recover the shortfall at a rate of over £600 per month is incredibly problematic. It really doesn't help when they won't even say sorry and when many of us are expecting P45s anytime soon.
It's the not knowing which kills you
It may be tempting to make this about right wing milk snatchers versus the man on the street. So far so sixth form. Put ethical, ideological and moral issues aside for a moment, and the biggest problem in this whole scenario is that we all have to wait to find out if we owe the government money. And that problem is a big opportunity: the retail lobby should ask government to step up and hold the HMRC back.
On the BBC news this morning there was talk of it taking several months to get letters out to all of those who are affected by the errors. Thats several months when we are all on notice of losing a significant amount of monthly income. You can't rest until you know. And not receiving a letter isn't a sign that you're in the clear, just a sign that you may or may not get one. I don't think we'll be getting "all clear" notices. So we watch the doormat and wait.I'm not buying a sofa anytime soonMy sofas are wrecked. One was given to me when I moved out of a shared house into an unfurnished flat. It was broken then. That was eight years ago. We've managed to scrape together enough money over the past year to buy two modest two-seaters from Next, but I won't buy anything until I know I don't owe the tax man money. If I have to make a repayment, I won't be able to get the sofas. The HMRC situation is surely creating retail inertia in anyone considering making a big ticket purchase.The high street is an important part of our economy, and a powerful lobby that can impact on policy. So Next, HMV, Marks & Spencers, MFI, Ikea, the car retail industry, all you CEOs of retail conglomerates speak up while Keynesianism is still cool and ask HMRC to just take a hit on this one*. In return I promise to buy a sofa. And it's not just you. What about the housing market? Bills of upward of £1,400 could cancel many housing transactions. UK PLC will have a miserable quarter while this goes on around them. Step up guys, like you did when you asked the government to put the major part of the NI burden on your customers and not you. Some optionsHere are some things you, the UK High Street could lobby for that would help us out:
Cancel the debts (but pay the rebates) – that's unlikely to happen, but aim high!
Make us feel we can pay if we need to – announce that all people who owe money will pay back at a maximum of £50pcm taken through PAYE, with lower amounts for those who need
Speed up the letter writing – just get it over with, quicklyMost folk want reassurance. The media aren't being helpful in that, really. It's probably not as scary it all sounds but that doesn't mean people don't see it as a problem. Bullishness and bullying won't help calm people down, and won't help consumer confidence.
Thanks.*though the 4.3 million people due a rebate could do with their cash back, ASAP.
Share this: