Apple glut? Here's something from Guernsey for you to try
Craig Hamilton was offering around some cooking apples on the Twitters recently and I said "I'll take a tonne off you". So he duly dropped a 25 kilo potato sack brimming with bramleys round my house. Fantastic. I've risen to the challenge and got busy with my apples. Mum and Dad were coming up, so…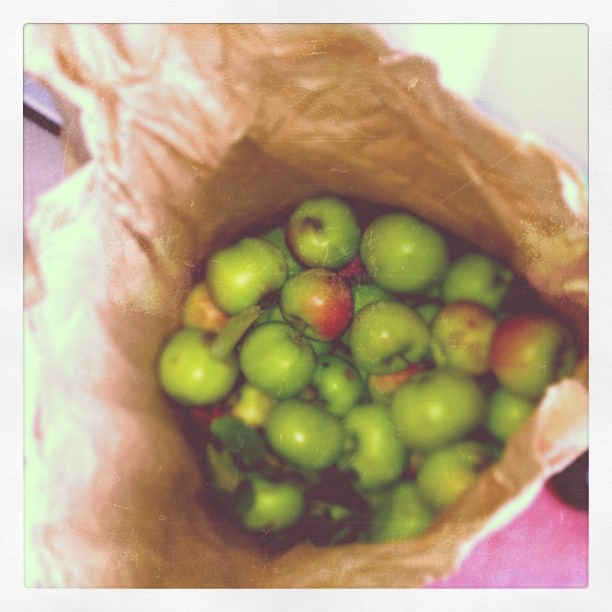 Craig Hamilton was offering around some cooking apples on the Twitters recently and I said "I'll take a tonne off you". So he duly dropped a 25 kilo potato sack brimming with bramleys round my house. Fantastic. I've risen to the challenge and got busy with my apples. Mum and Dad were coming up, so the first thing I wanted to do was to make a gâche melée with her.Gâche melée is a local thing from back home in Guernsey. Our other key local cake is called gâche but the two are totally unrelated. If you've ever had Dorset apple cake, then you know the sort of thing this is: stick to your ribs appley goodness. Here's one I made earlier (I thought I'd focussed the camera but it seems I totally forgot).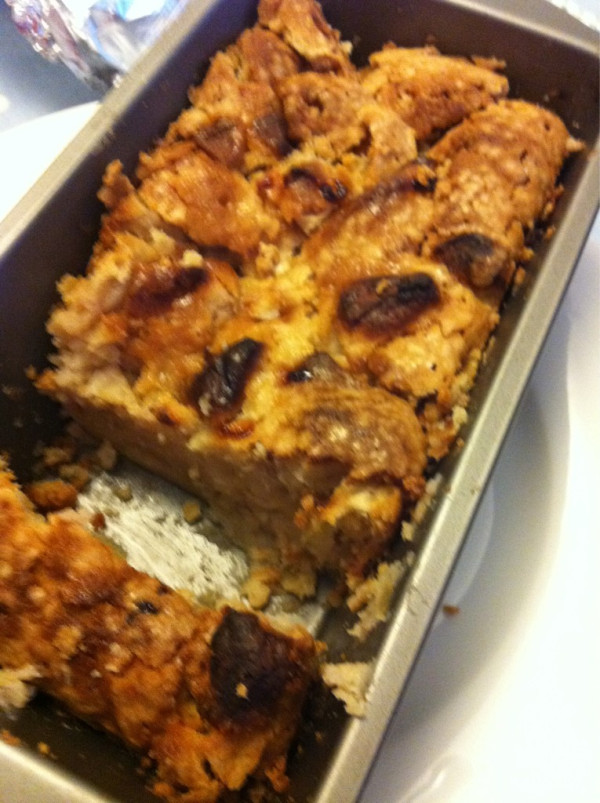 What does it taste like? Pure comfort food. It's what you eat on a late summer night when you've been swimming in the sea til past dark. It's bonfire night on a plate, and the taste of lengthening nights as you head to Christmas. It's a bowlful of my childhood. And standing around my table peeling apples with my mum and my little boy was one of the nicest mornings of cooking I've ever done.There are a range of recipes for gâche melée here:http://www.bbc.co.uk/guernsey/content/articles/2004/07/22/gache_melee_feature.shtml
Like Mum used to make
My Mum's method is as follows
1/2 lb butter / suet / margarine1lb sugar2 eggs1lb plain flour1 tsp ginger1 tsp cinnamon3lb applesYou're basically looking to do is make up a cake mix, and then add the apples to it.1. peel & slice the apples2. cream the butter and sugar3. beat in the eggs4. fold in the flour and spices5. fold in the apples6. cookThis recipe does one loaf tin and a a springform sponge tin worth. We've always used metal dishes (enamel or non-stick) – some of the other recipes discuss baking trays and the suggestion is that pyrex is no good. Mum used to use a big roasting tin for hers.Mum's notes say gas mark 3 for about two hours, but you can get away with higher and quicker. Standard issues skewer test to check it's done.If you make more than you can eat, wrap it up tightly and pop it in the freezer.So that's the recipe – try it if you're bored of crumble. And let me know what you think.